Look for the BuySafe trustmarks for added protection on each purchase you make.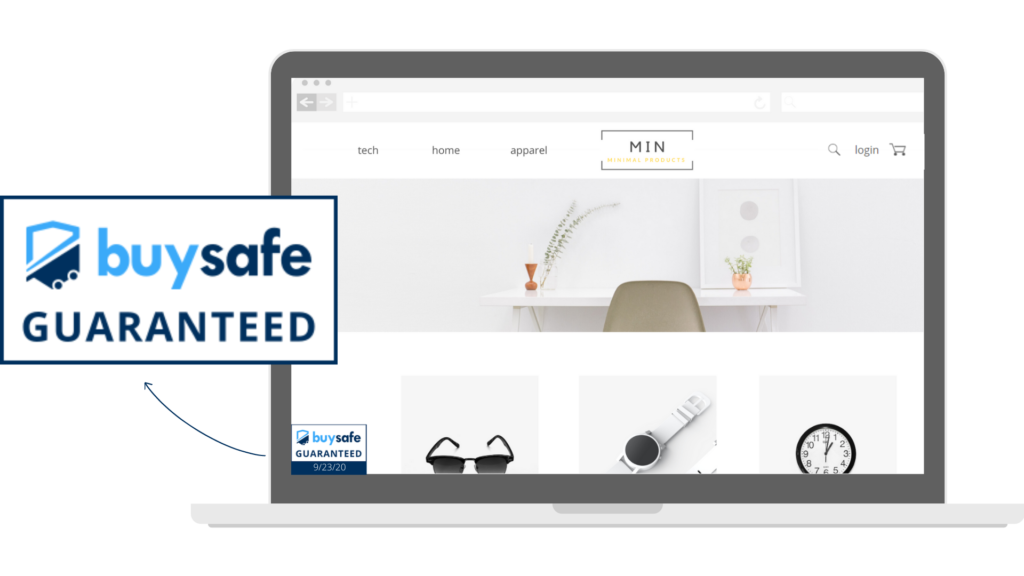 BuySafe is a shopping guarantee offered by online merchants so that you can shop confidently.
When you see the BuySafe trustmarks on an online store, it means the merchant's identity, financial stability, and ability to honor their sales terms and conditions have been inspected and verified.
View all frequently asked questions »
Shoppers receive three benefits with every purchase from a BuySafe partner, free of charge. Benefits are good for 30 days after the purchase date and expire automatically.
$1,000 Purchase Guarantee
Didn't receive what you ordered and need help resolving the issue? No worries. If your purchase is covered under the BuySafe shopping guarantee, we will refund you up to $1,000.
$100 Lowest Price Guarantee
If a merchant lowers the price of an item you purchased on their website, let us know and we will refund you the difference, up to $100.
$10,000 Identity Theft Protection
In the event your identity is stolen, during the 30 days of coverage, we will provide access to identity recovery services, and reimburse expenses up to $10,000.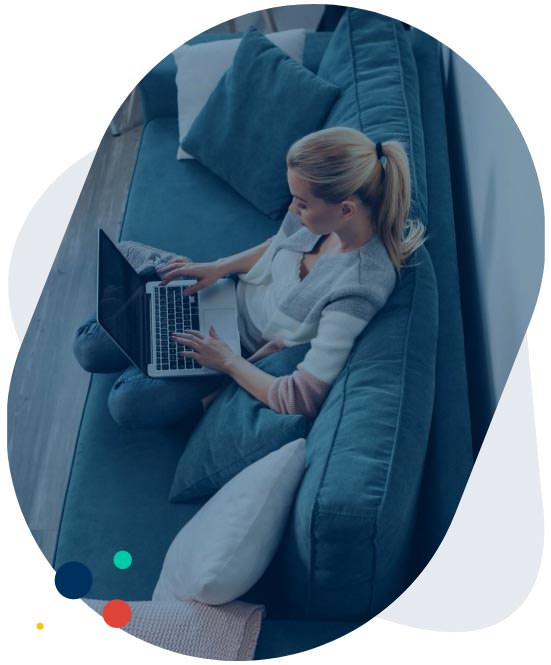 Register
for an account after purchasing from a BuySafe partner and manage your purchases and benefits in an intuitive online dashboard.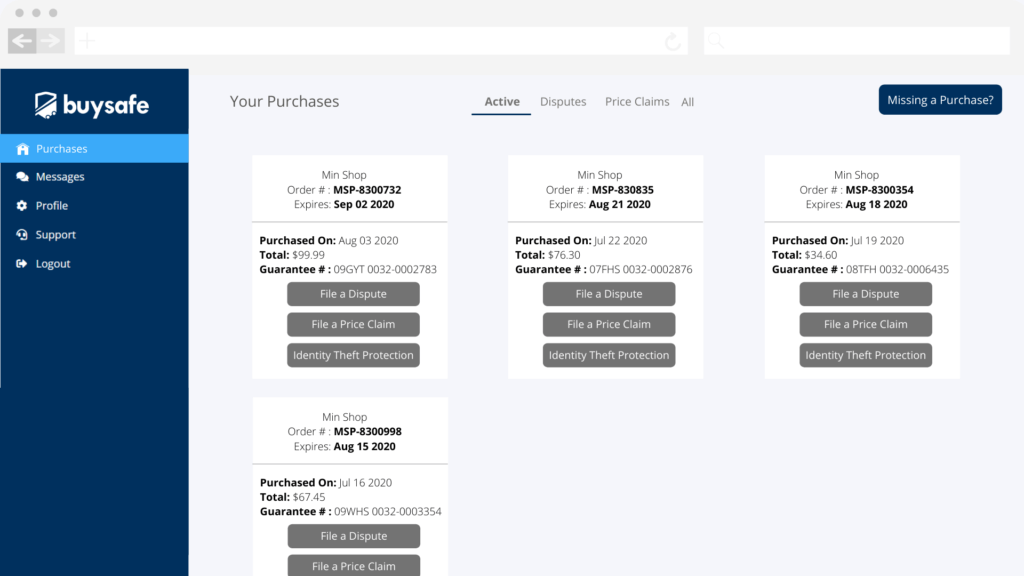 Learn more about the claims process and how to start a claim.