Norton Shopping Guarantee
BuySafe partnered with Norton to power the Norton Shopping Guarantee, providing guaranteed shopping for customers and increasing trust in online stores.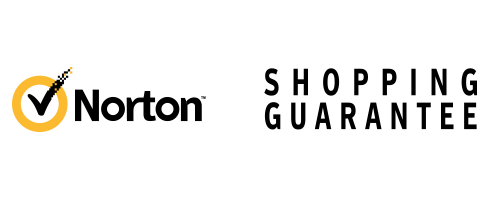 Why Provide a Shopping Guarantee?
Providing a shopping guarantee on your ecommerce site is more than just a trust badge. It is a guarantee for shoppers that your business has been independently verified and you will abide by your purchase terms.

Accelerate your Sales
Shoppers that know they can trust your business are more likely to buy. Our shopping guarantee has proven to increase repeat buyers and conversion rates, resulting in an average return on investment of 20-1.

Show you are Trusted
The shopping guarantee is highlighted throughout your site with the strategic placement of trust badges at key shopper decision-making points.

Give your Customers Added Benefits
Customers receive three additional benefits from the BuySafe shopping guarantee with their purchase – identity theft protection, a purchase guarantee and a lowest-price guarantee. All benefits are good for 30 days and are paid out by BuySafe.

Compete with Big Retailers
Shoppers now demand fast customer support and A-to-Z guarantees delivered by big retailers wherever they shop online. Our third party shopping guarantee ensures shoppers they'll receive the same great customer service and support.