Select your average monthly sales
Calculate your price based on your average monthly sales. If your sales
fluctuate by season, use the monthly average for the year.
Key features to accelerate online sales
Request a demo to learn how BuySafe
can accelerate your online sales today.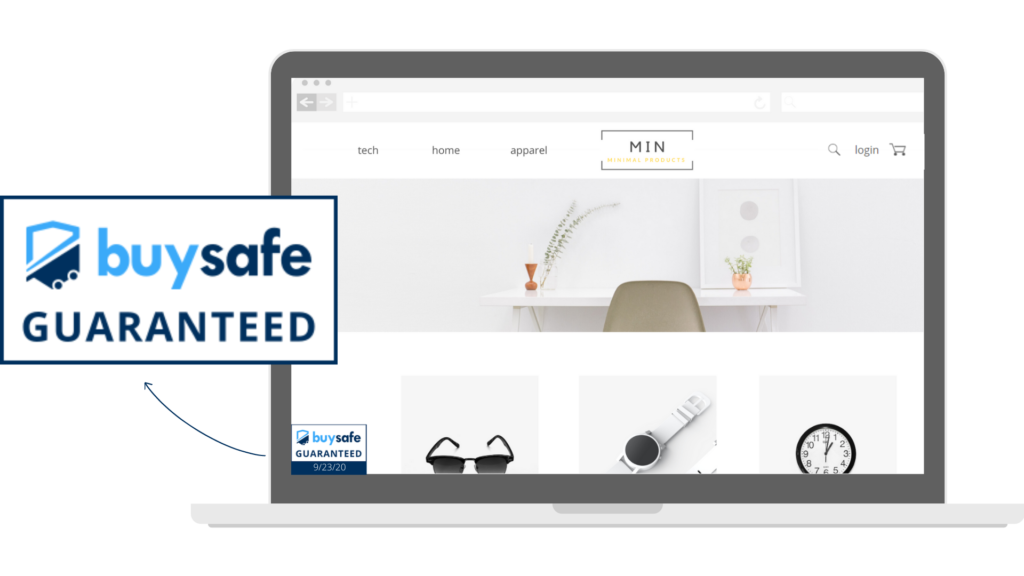 Frequently asked questions
Experts in ecommerce trust for over 15 years
purchases protected monthly
Subscribe to the BuySafe blog and
receive the latest in ecommerce best practices.