We'll Prove a
Conversion Lift
Our shopping guarantee eliminates uncertainty in shoppers, leading to higher conversion rates and increased repeat buyers.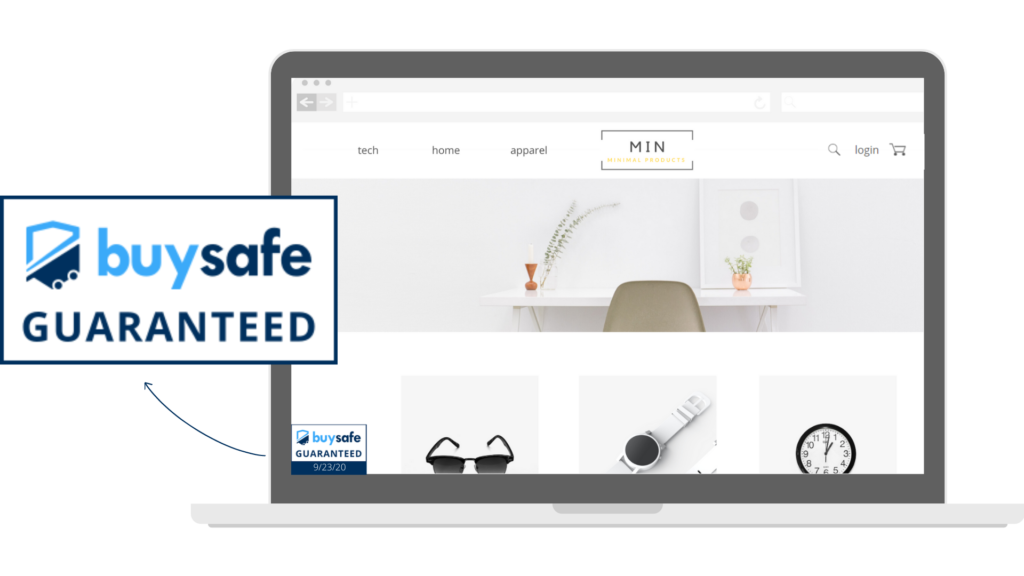 Try a free A/B test on your website today!
Accelerate you online sales
Average increase
in repeat buyers
Average increase
in conversion rate
Average return
on investment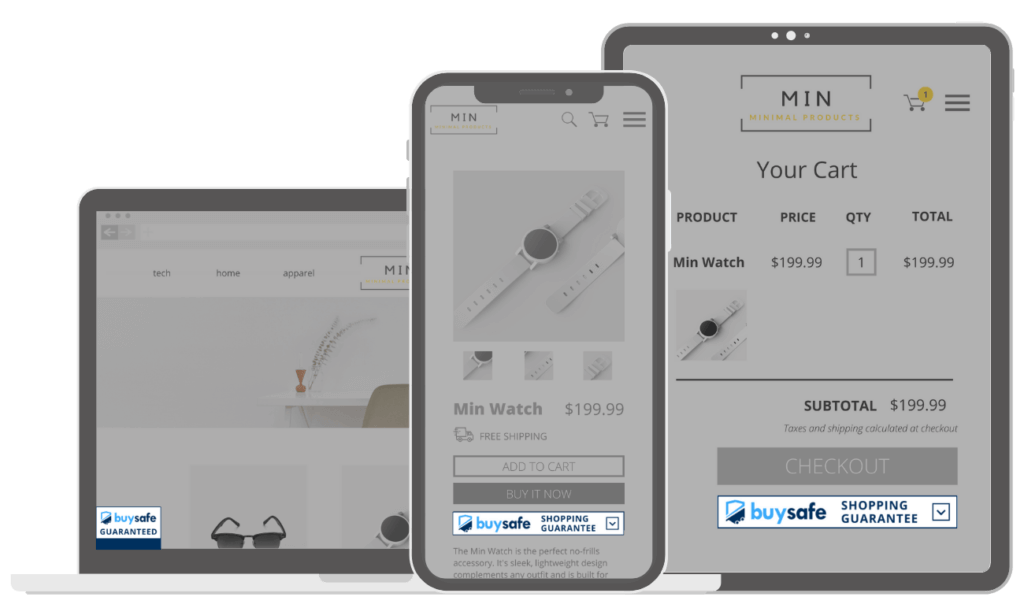 BuySafe trustmarks are placed on your site at critical decision-making points, like the cart and product page, giving shoppers the confidence they need to complete their purchase.
Your shoppers receive three additional benefits with their purchase, free of charge. All benefits are good for 30 days and are paid out by BuySafe.

$10,000 Identity Theft Protection

$1,000 Purchase Guarantee

$100 Lowest Price Guarantee
See for yourself
Request a demo of BuySafe.
Calculate your price based on your average monthly sales. If your sales fluctuate by season, use the monthly average for the year.
Experts in ecommerce trust for over 15 years
purchases protected monthly
Thank you for providing this benefit. I hope that this will also be something that other internet sites start to provide in these times when one must be so careful. Keep up the good work and thank you for setting an example.
Linda W.
BuySafe Partner Customer